Easun Power 7000Watt 230Vac 48Vdc pure sine wave hybrid inverter converts DC power to AC power. It has high-quality pure sine wave output, WIFI monitoring function, advanced safety protection and multiple charging and output modes for optimal performance.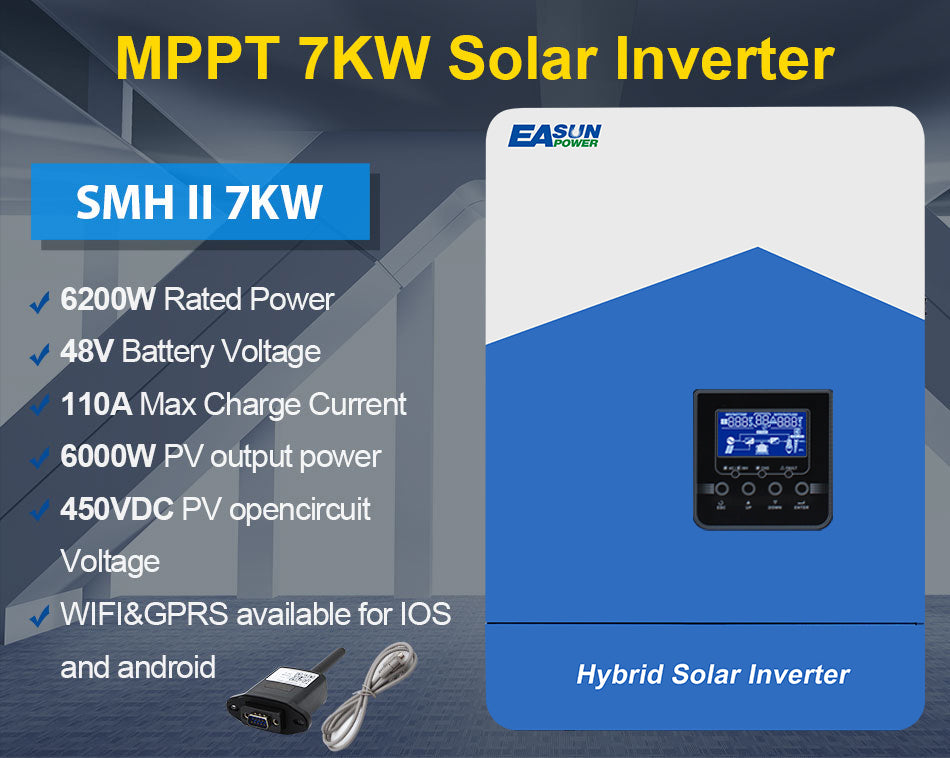 110A MPPT pure sine wave inverter
with WIFI monitoring function
1.Flexible Setting of the Priority for Charging and Output;
2.Support for BMS Communication;
3.Self-diagnostic features: Provides comprehensive protection against a range of potential hazards, including battery overcharging, overloading, and short circuits.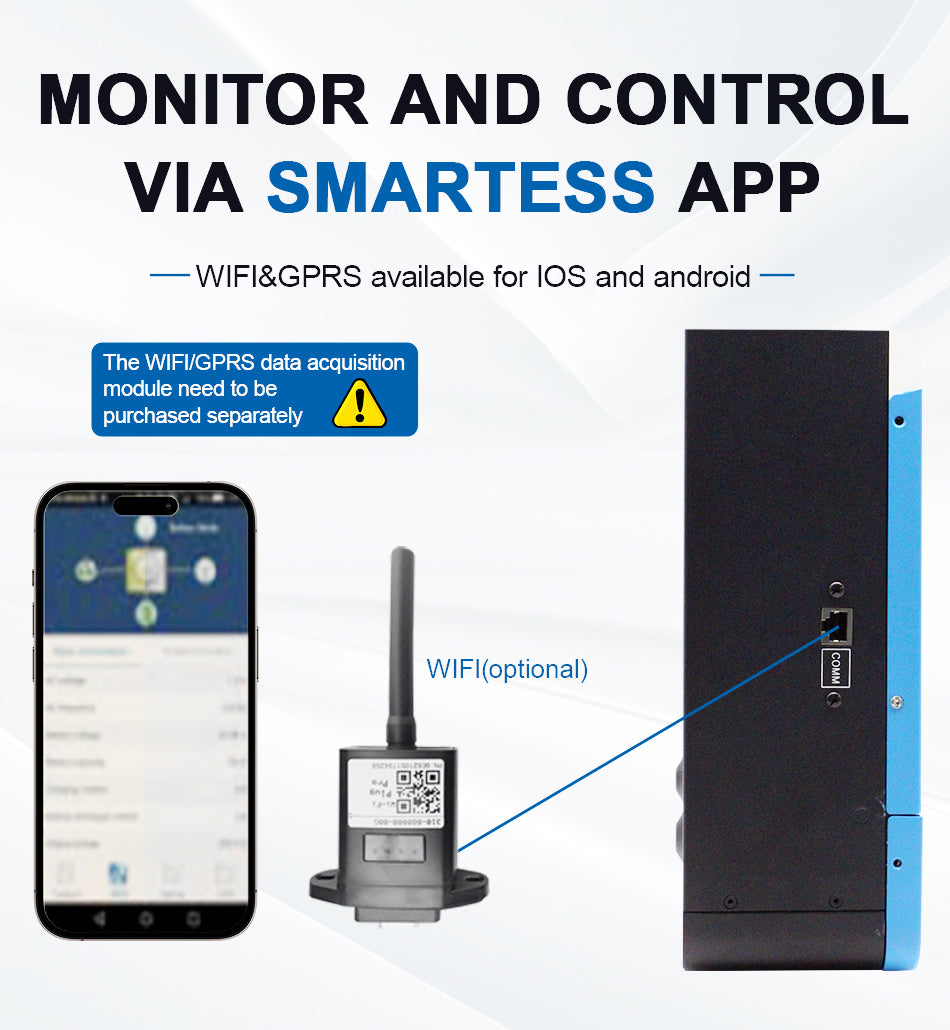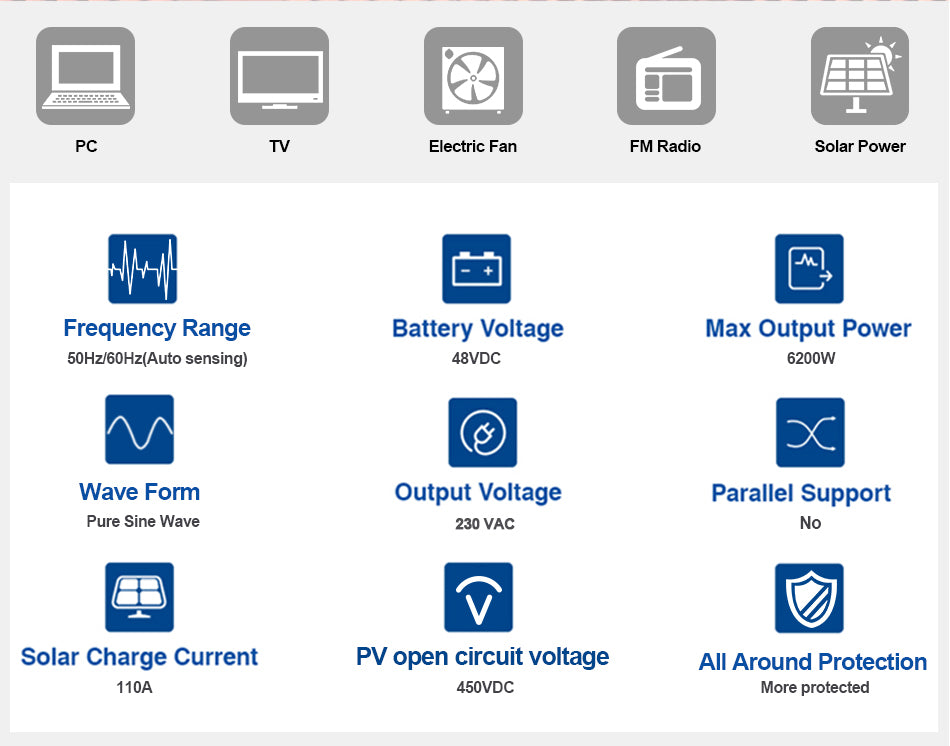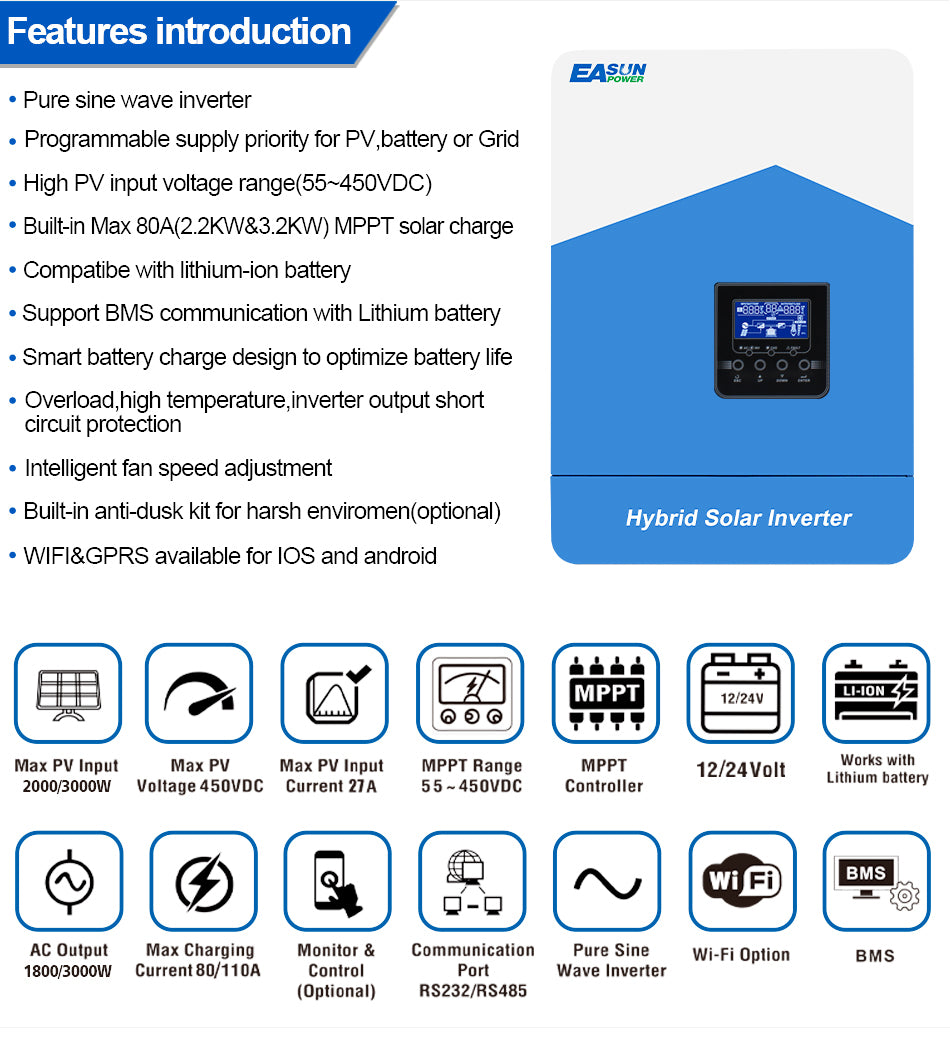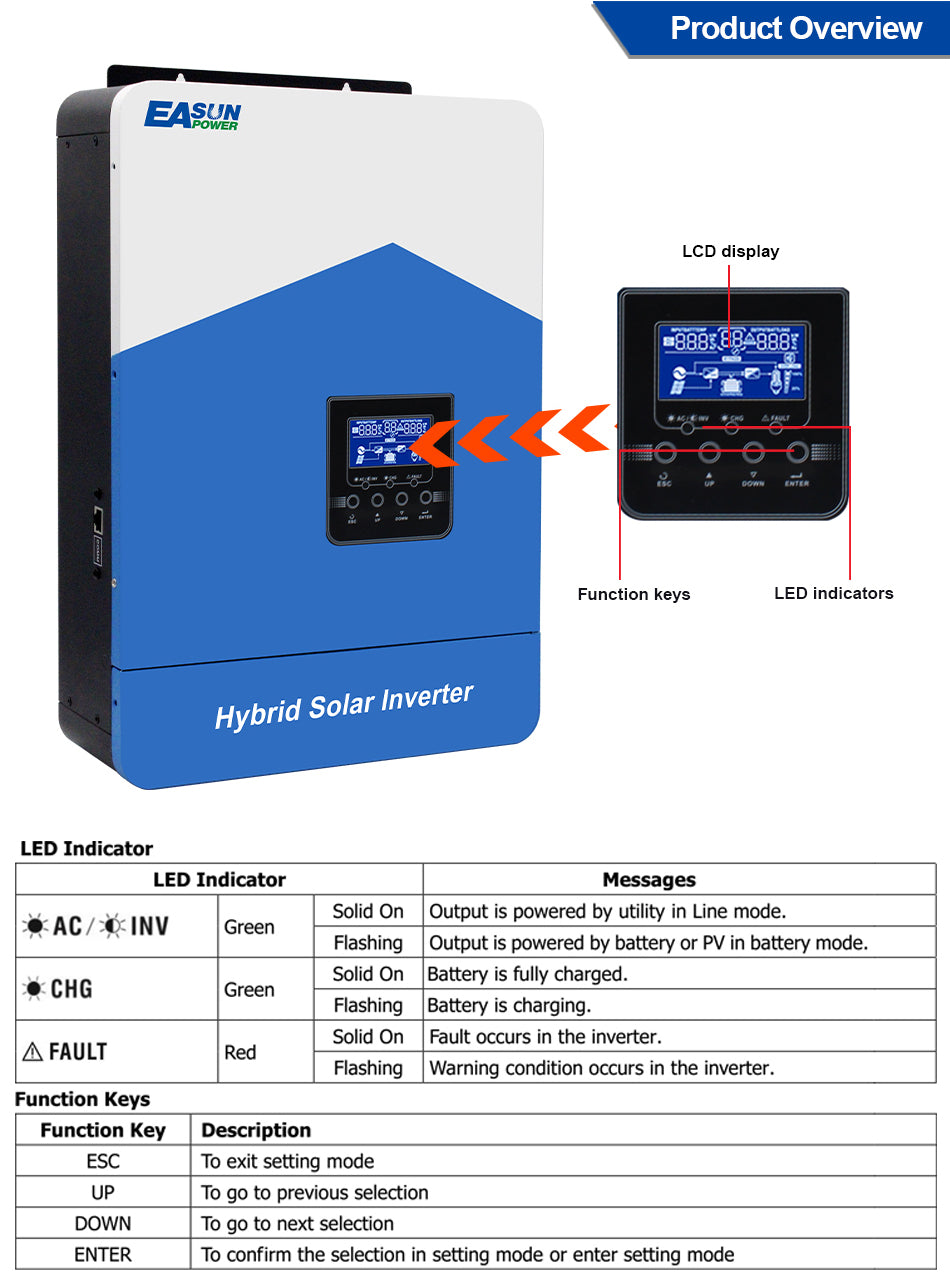 50Hz/ 60Hz (Auto detection)
AC Voltage Regulation (Batt.Mode)
10ms (for personal computers) / 20ms (for home appliances)
MPPT Range@ Operating Voltage
Maximum PV Array Open Circuit Voltage
RS232/RS485(Standard) / GPRS/WIFI(Optional)
5% to 95% Relative Humidity(Non-condensing)