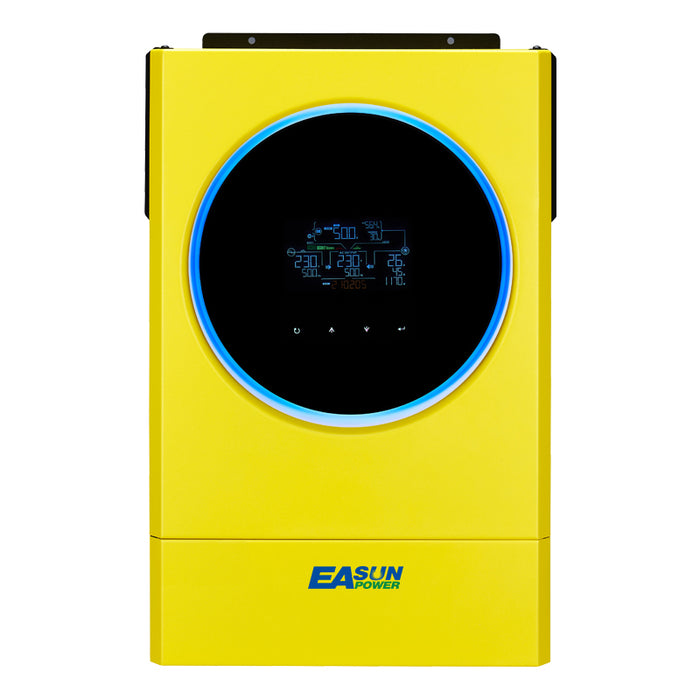 EASUN POWER Hybrid Solar Inverter 5.6KW 230vac MPPT 120A Solar Charger PV Input 6000W 450vdc LED Ring Lights Touchable Button
Original price
$1,289.00
-
Original price
$1,289.00
Availability:
in stock, ready to be shipped
Free shipping
24 hours local delivery
Free returns
NO VAT
Secure payments
Product sellpoints

Powerful inverter: The solar inverter has a powerful power supply, can be used as an inverter to charge your phone or other electronic devices.
Quality performance: Easun solar inverter is made of high-quality aluminum alloy material, which is durable and has a long service life.
Heat dissipation: The solar inverter has a built-in heat dissipation function, which can effectively extend the service life of the battery.